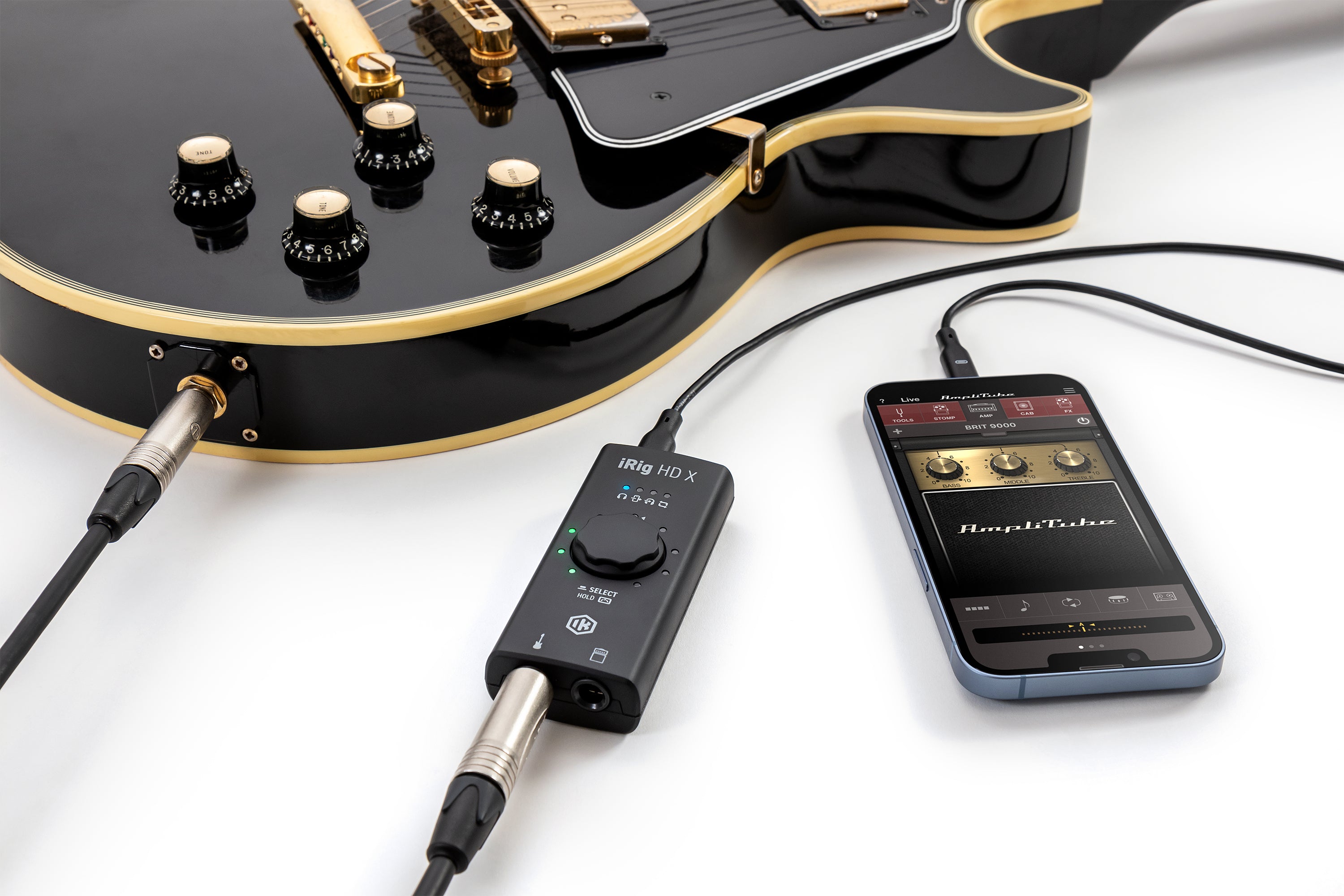 Ik Multimedia Irig HD X Guitar Interface
SKU: IP-IRIG-HDX-IN
---
Sound your best anywhere
A great interface is the one that's always there for you. iRig HD X is the new flagship of the iRig guitar interface family, bringing breathtaking sound quality and even more advanced features to guitarists everywhere. Compact enough to store in your gig bag, iRig HD X lets you connect anytime with inspiring new ways to play and sound amazing.
Practice with popular learning apps or favorite songs. Browse and discover thousands of new tones on ToneNET. Record ideas wherever inspiration strikes. Stream videos of you jamming to backing tracks. Warm up before gigs with all your favorite tones. No matter where you are on your musical journey, with iRig HD X the possibilities are endless.
Key features
Compact, 24-bit/96 kHz audio interface for guitar or bass
Connects directly to iPhone or iPad and Mac/PC
Audiophile-grade 1/8″ stereo out for headphones and monitors
1/4″ Amp out connects to amps, pedalboards or FRFR speakers
Ideal for guitar and bass players of all levels
For practice, finding tones, jamming, recording and streaming
HEADPHONE VOLUME
When selected, the knob controls the headphone volume with LED metering.
AMP OUTPUT FX/THRU
When selected, the knob switches between a direct or processed signal to your amp.
DIRECT MONITORING ON/OFF
When selected, the knob switches between a direct or processed signal to the headphone out.
LOOPBACK+
When selected, the knob turns On/Off Loopback+, a virtual effects loop for sending your processed guitar tone to other apps.
What's new
Low-noise input with a dynamic range of 115 dB accepts all guitar pickup types, passive or active
USB-C Bus-powered by host device
Elegant, easy-to-use single-knob interface with LED ring
Ultra-fast onboard tuner
Loopback+ virtual FX loop adds professional guitar tone to any app
Includes AmpliTube 5 SE and TONEX SE for Mac/PC
Unlocks TONEX SE plus full version features and gear of AmpliTube for iPhone/iPad (Free download from App Store)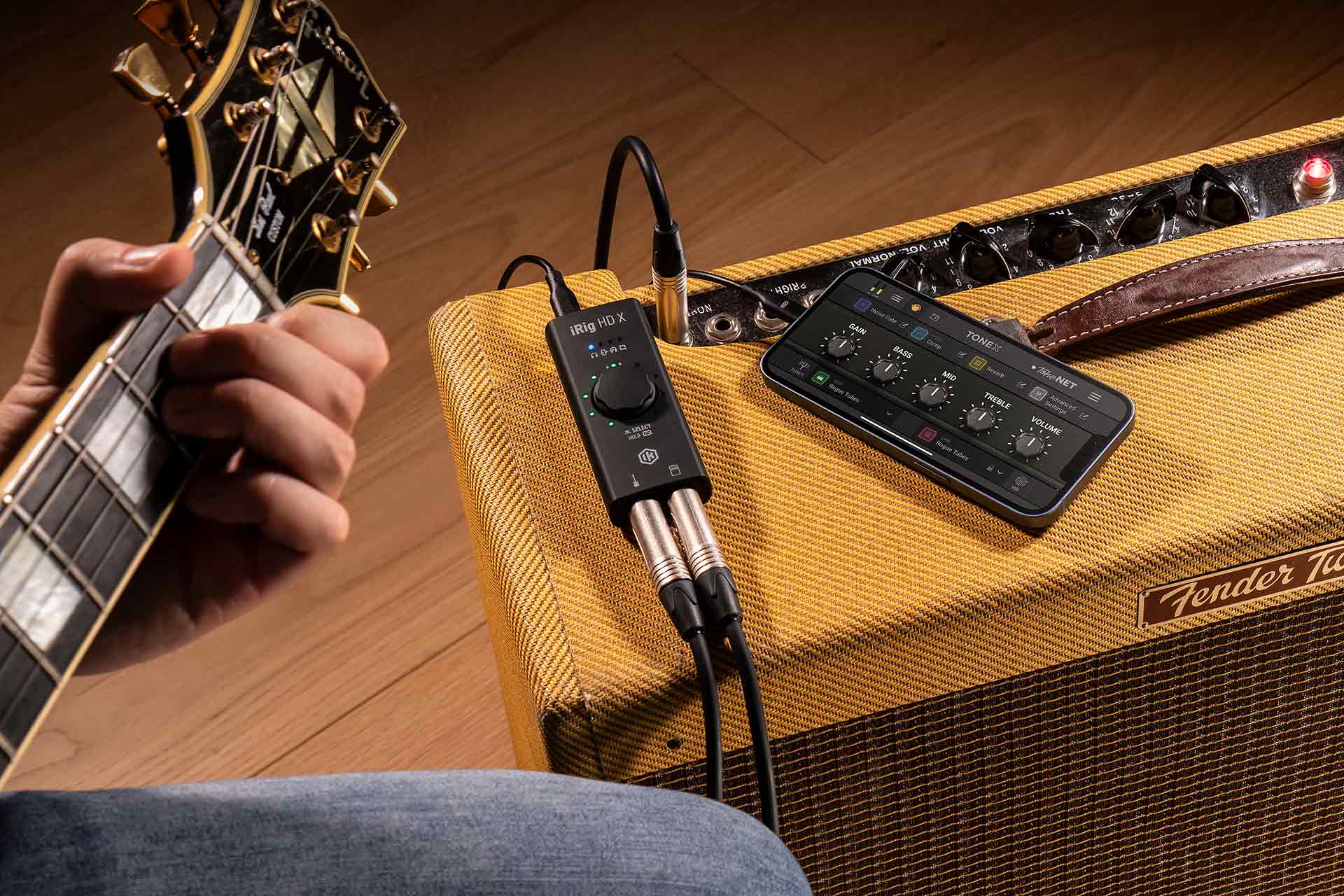 Your new mobile dream rig
iRig HD X + TONEX and AmpliTube for iPhone and iPad gives you an incredibly versatile mobile rig with 2 powerful ways to find your sound: TONEX using IK's AI Machine Modeling technology, and AmpliTube offering the ultimate tone processing and recording studio. Play, practice and record on your mobile device with the most authentic and hyper-realistic gear models ever made.