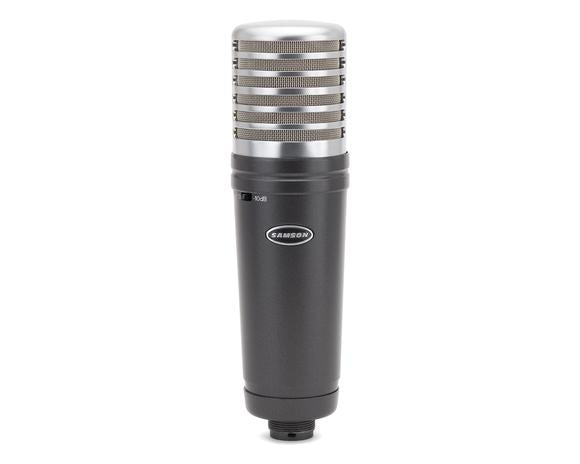 SKU: SAMTR201A
MTR201A - Condenser Microphone
---
Sound Superior.
Samson's MTR201 Condenser Microphone brings exceptional performance and high-end quality to a variety of live and studio situations. Ideal for recording vocals, close miking instruments, use as a room microphone and more, the MTR201 solidifies Samson's commitment to offering superior sound and the ability to capture the best audio possible.
Check out reviews of the MTR201:
— "

Samson

's release of the MTR201 is nothing short of ambitious."