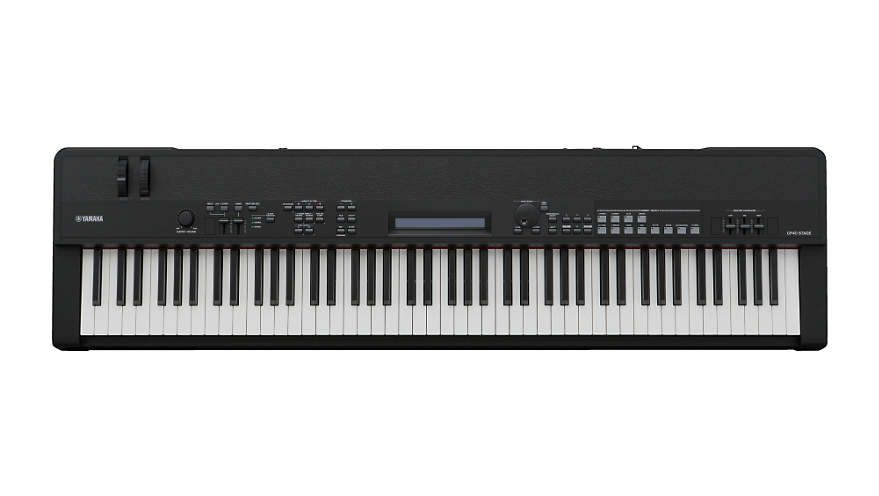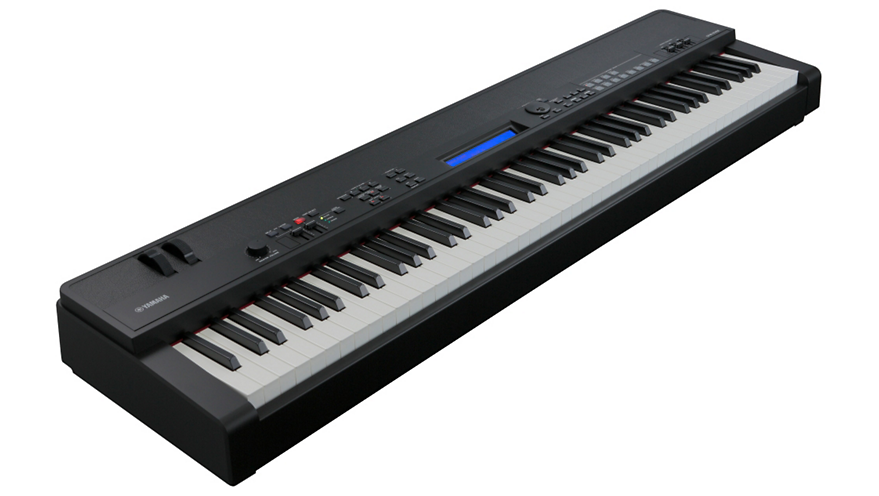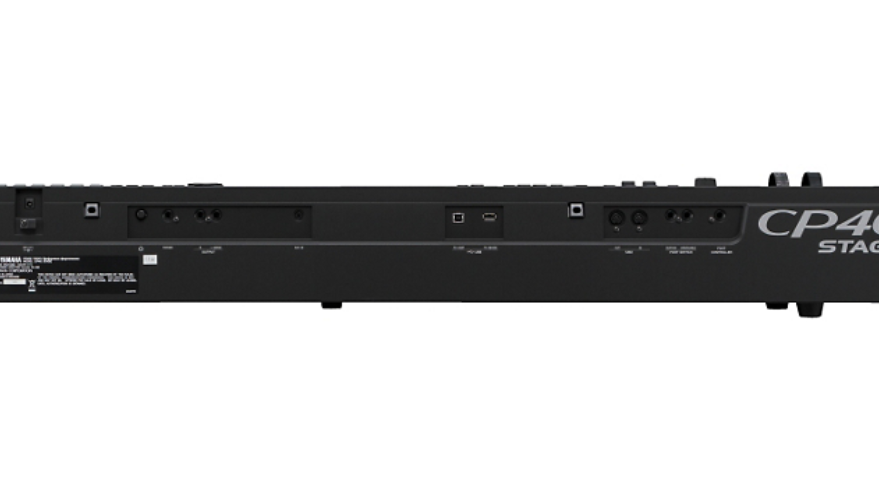 Yamaha CP40 STAGE 88-Key Graded Hammer Stage Piano
SKU: CP40STAGE
---
The CP40 Stage features a selection of grand piano sounds based on the Yamaha CFIIIs, one of Yamaha's Premium Collection grand pianos. A selection of vintage electric pianos including VCM effects and a variety of sounds from their flagship Motif round out the sound set so you're ready for any musical situation. The Graded Hammer action gives you true piano touch and response. The CP40 Stage's slim, lightweight design (36lb.) combines portability with elegant style. An easy to use interface with large lighted buttons for splits and layers gives you all the controls you need right at your fingertips.

Premium GP
As the largest acoustic piano manufacturer in the world Yamaha was able to hand select from their vast collection of hand-crafted grand pianos to create the sounds heard in the CP40 STAGE.

[CFIIIS] The Evolution of Excellence
The CFIIIS is another superb full concert grand piano hand-crafted by Yamaha, with a full, bright sound and resonant, authoritative bass that make it perfectly suited to ensemble performance.

Vintage EP
The CP STAGE features an impressive selection of vintage electric pianos from different eras, enhanced by Yamaha's renowned Virtual Circuitry Modeling technology, which allows the reproduction of the classic stomp box effects that were such an integral part of their sound.

CP80] The Electric Grand
Striking its strings with an authentic grand piano action and using pickups to convert their vibration into an electrical signal, the CP80 is an electric grand piano in the truest sense. The moment this instrument burst onto the scene it won immediate acclaim for its pronounced attack and unique harmonic overtones.

[DX7] The Historic DX Electric Piano
Operating on the principle of FM tone generation, the Yamaha DX Series debuted at the beginning of the eighties as the world's first digital synthesizers. The impressive variety of sounds that the DX made available left musicians around the world in awe, particularly the electric pianos, which quickly found a home in many different musical scenes.

[Rd I] Synonymous with the Electric Piano
Yamaha's Rd I offers the timeless electric piano sound that helped define the music of so many artists in the seventies. The Rd I reproduces the tone achieved using tines and hammers. From a quiet ballad or jazz standard to countless rock classics, the Rd I will take you back to this inspiring musical era the moment you begin to play.

[Wr] A Pioneering Electric Piano
Perfectly emulating the distinctive hammer-and-resonator sound of another star of the sixties and seventies, the Wr voices in the CP STAGE offer everything from the thick, powerful tone of the earlier models of these renowned electric pianos to the brighter clarity that later efforts achieved. These voices accurately reproduce the playing characteristics of the original instruments, so that a light touch will give a delicate tone, while playing with more force will result in a thicker, uniquely distorted sound.