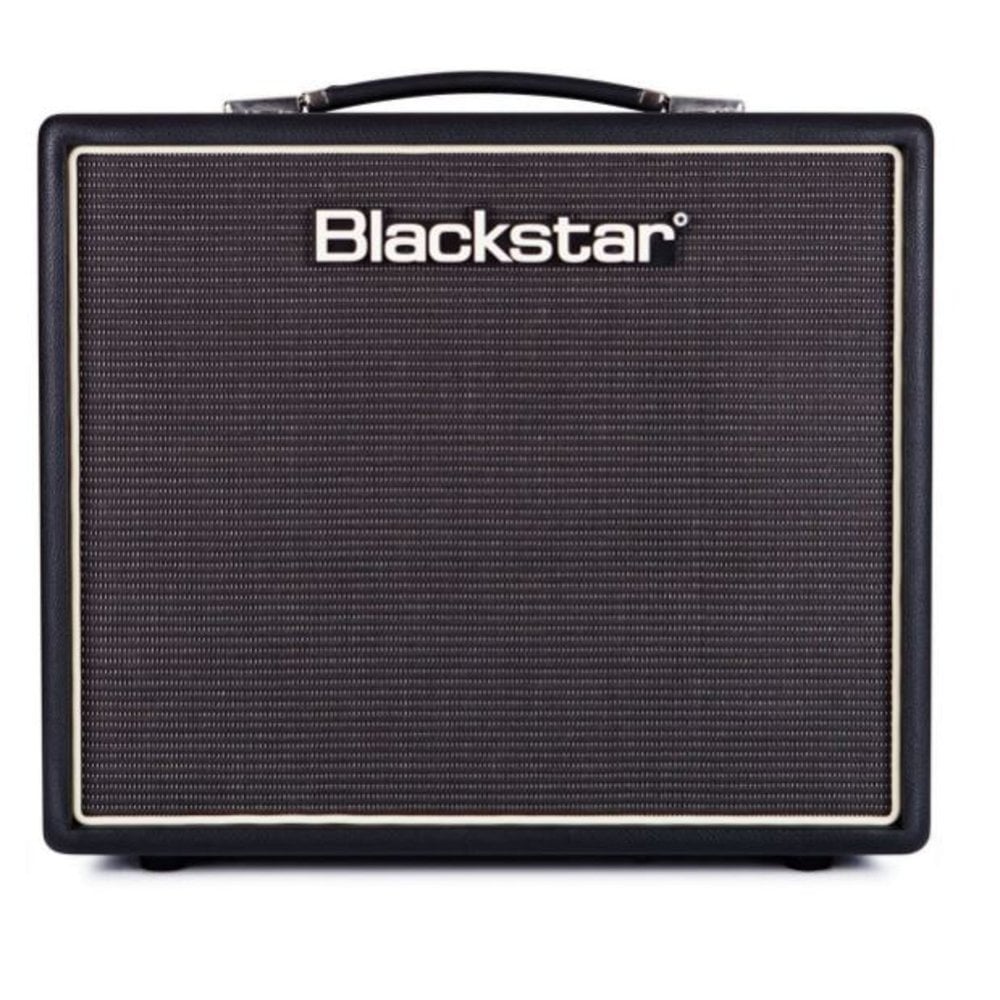 Blackstar Studio 10W Class A Tube Combo Amp
SKU: STUDIO10EL34
---
The Blackstar Studio 10 EL34 delivers full-on tube tone. If you're on the hunt for low-gain, classic crunch, this combo amp fully captures the magic of a Class A, single-ended tube power stage. Beyond that, this amp's Celestion Seventy 80 speaker complements its gorgeous tone beautifully. The Studio 10 EL34 features footswitchable Clean and Boost settings that can be dialed to perfection with its Tone control. A speaker-emulated output makes recording or running straight into a PA sound amazing, while digital reverb adds dimension to your playing. The Studio 10 EL34 includes an effects loop and three external speaker outputs — it's a fully loaded, 10-watt combo amp!
EL34 power tube yields classic British crunch
The Blackstar Studio 10 EL34 packs an EL34 power tube. EL34s feature a pentode design and are at the epicenter of what's referred to as the "British" amplifier sound. The EL34 is known for its strong mids and aggressive character and infuses the Studio 10 EL34 with truckloads of warm British crunch. Thanks to its EL34 power tube, the Studio 10 EL34 delivers a wide range of warm, crunchy tones, all pumped through a Celestion Seventy 80 speaker for defined, controlled lows and punchy, aggressive mids.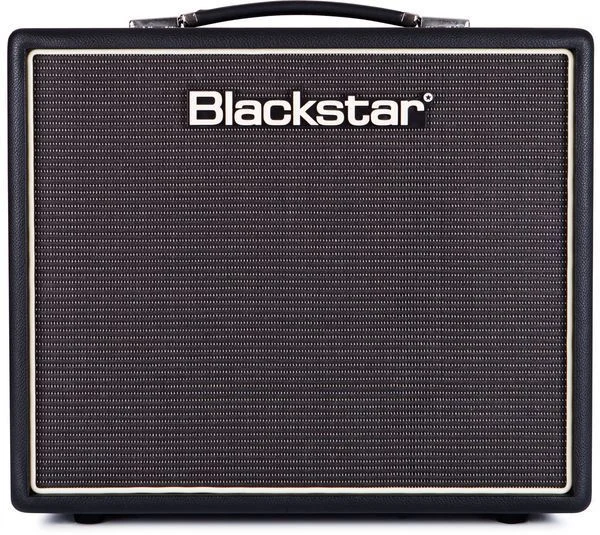 Loaded with player-friendly additions
The level of tone packed inside of the Studio 10 EL34 is impressive for a small 10-watt amp. And it's loaded with features that are sure to add excitement to your recording sessions. Its speaker-emulated output is taken after its Class A power stage, so you'll inject your projects with EL34 power tube tone, along with the dimensional sound of a miked-up cab. Integrating the Studio 10 EL34 with your pedalboard and other effects is a piece of cake thanks to its effects loop. You also get three external speaker outputs for adding an extension cab. Beyond that, the Studio 10 EL34 features a built-in reverb that provides lush ambience without washing out your playing.
Blackstar Studio 10 EL34 Class A Tube Combo Features:
10-watt all-tube 1 x 12" guitar combo amplifier

EL34 power tube yields superlative, warm British crunch

Great-sounding 12" Celestion Seventy 80 speaker

Clean and Boost settings offer an impressive range of character
Speaker-emulated output for recording or running straight to a PA

Digital reverb adds dimension to your playing without washing it out

Effects loop makes integrating your pedalboard and other effects easy

3 external speaker outputs for adding an extension cab