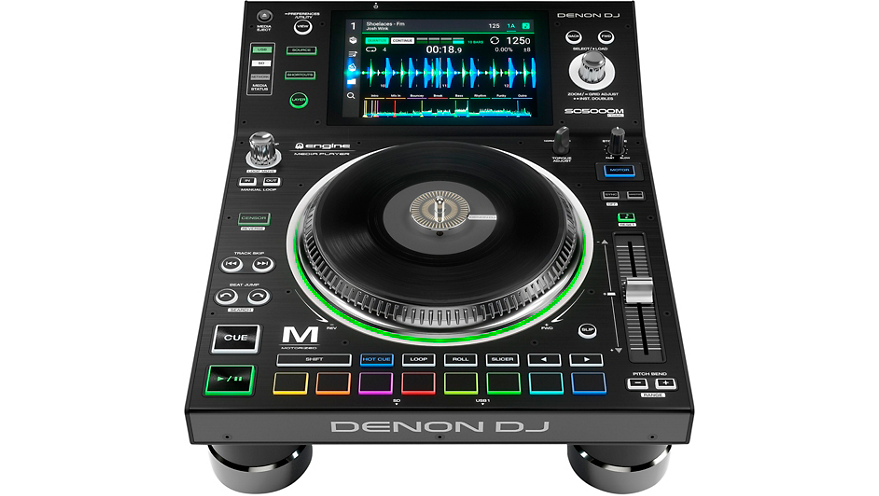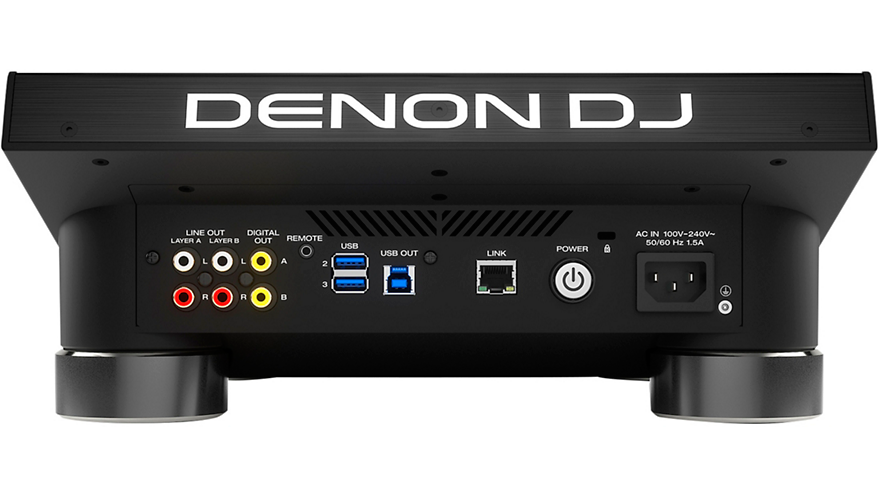 Denon SC5000M Prime Professional Motorized DJ Media Player
SKU: SC5000MPRIMEXUS
---
The SC5000M is the latest addition to Denon DJ's Prime Series line up, bringing a motorized platter, legacy vinyl experience to DJs. Built on the interface and hardware of the multi-tech award-winning SC5000 DJ media player, the 'M' (for 'Motorized') returns DJs home to the true vinyl feeling that is the very core of performance DJing.

The die-cast aluminum platter features ultra-high resolution (3600 ticks per rotation) performance accuracy rotated by a Brushless DC Electric motor, more powerful and capable than anything previously available on a pro DJ media player. The SC5000M also has an adjustable vinyl tension for slip/scratch control which blesses DJs with a true, mechanical spin under their fingertips, making music really feel alive.

The SC5000M features the same industry disrupting creative performance technology of the SC5000 Prime with its 7" multi-touch, multi-gesture HD screen which brings the usage familiarity of today's touchscreen devices to the DJ. Track search, load, filtering, and library navigation can be done fluidly with the sweep/tap of a finger, while simultaneously referencing essential DJ performance parameters, high-resolution waveforms, and beat-grid information.

Software is included.
FEATURES
Motorized platter with real 7" vinyl
Adjustable vinyl tension for slip/scratch control
2 variable torque settings (low/high)
Ergonomic platter design
7" HD display with multi-touch gestures
24-bit/96kHz digital audio outputs
Dual-layer playback with individual audio outputs
Plays uncompressed audio formats (FLAC, ALAC, WAV)
8 multifunction trigger pads for cues, loops, slices and rolls