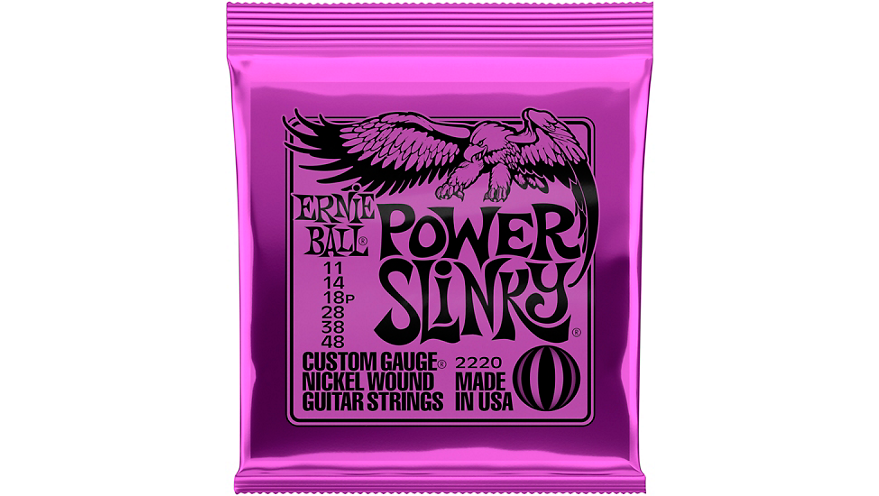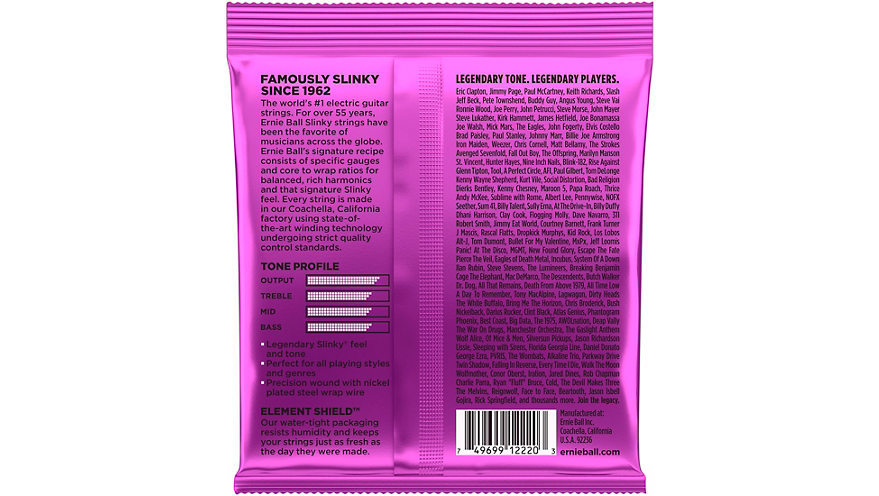 Ernie Ball 2220 Power Slinky Nickel Electric Guitar Strings
SKU: P02220
---
Ernie Ball Power Slinky Electric Strings are a perfect match for those who like chunky rhythms for rock 'n' roll or for blues. Power Slinky strings have long been favored by Slash, Metallica, and Kenny Wayne Shepherd due to their thicker gauge combination, providing a slightly more powerful tone.
Power Slinky wound strings are made from nickel-plated, steel wire wrapped around a hex-shaped steel core wire. Power Slinky plain strings are made of specially tempered, tin-plated, high-carbon steel, producing a well-balanced tone for your guitar.
All Ernie Ball strings are precision manufactured to the highest standards and the most exacting specs to assure consistency, optimum performance, and long life.
Ernie Ball is a pioneer of rock and roll guitar strings. Jimmy Page, Eric Clapton, Steve Vai, and Slash are among the long list of Slinky players.
Gauges: 11-14-18-28-38-48.