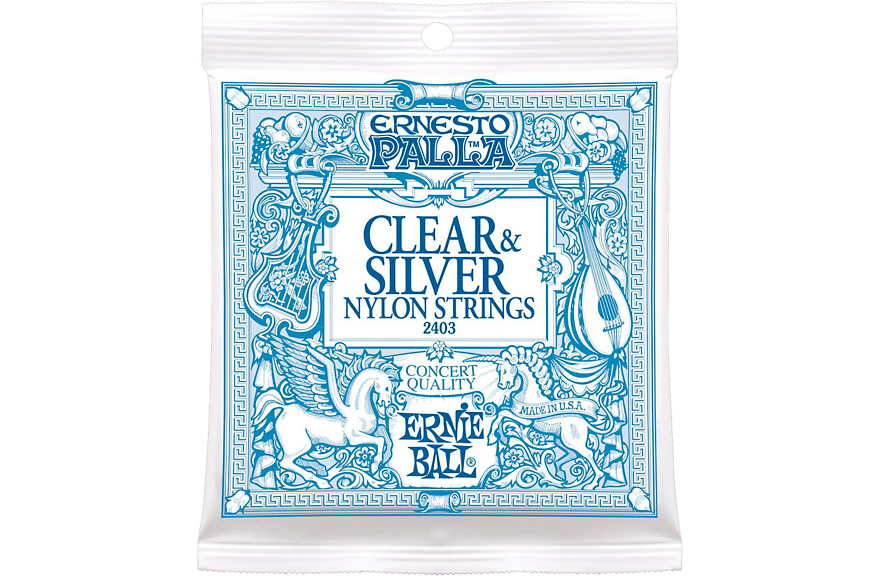 Ernie Ball Ernesto Palla Nylon Clear and Silver Classical Guitar Strings
SKU: P02403
---
Gauges 28-32-40-30-36-42.
Ernie Ball 2403 Ernesto Palla concert quality classical guitar strings are made of a solid nylon filament. It is similar to, but not the same as, the nylon used for fishing line. Silver fourth, fifth, and sixth wound strings are made of silver plated copper wrapped around a nylon floss core.
All Ernie Ball strings are precision manufactured to the highest standards and most exacting specs to assure consistency, optimum performance, and long life.