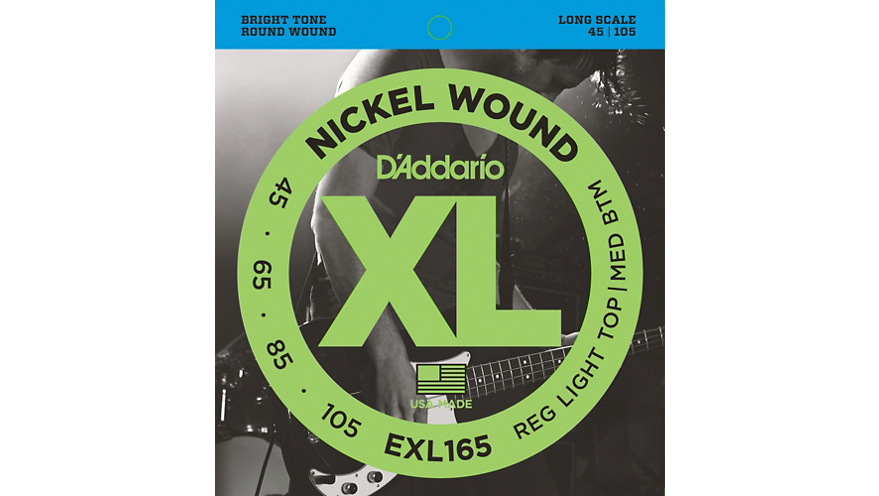 D'Addario EXL165 XL Nickel Round Wound Soft/Regular Bass Strings
SKU: EXL165
---
OVERVIEW
Gauges 45-65-85-105.

D'Addario EXL165 XL Nickel Round Wound Bright Electric Bass Strings strings are wound with nickel-plated steel, known for its distinctive bright tone, excellent intonation and reduced fret wear. EXL165s are among D'Addario's most popular round-wound, nickel-plated bass strings. World-renowned as "The Player's Choice" among bass players of all genres and styles.

D'Addario is the world's largest manufacturer of strings for musical instruments. Many top guitarists won't play any other brand. Regardless of your playing style, D'Addario has a set of bass strings that's right for you.