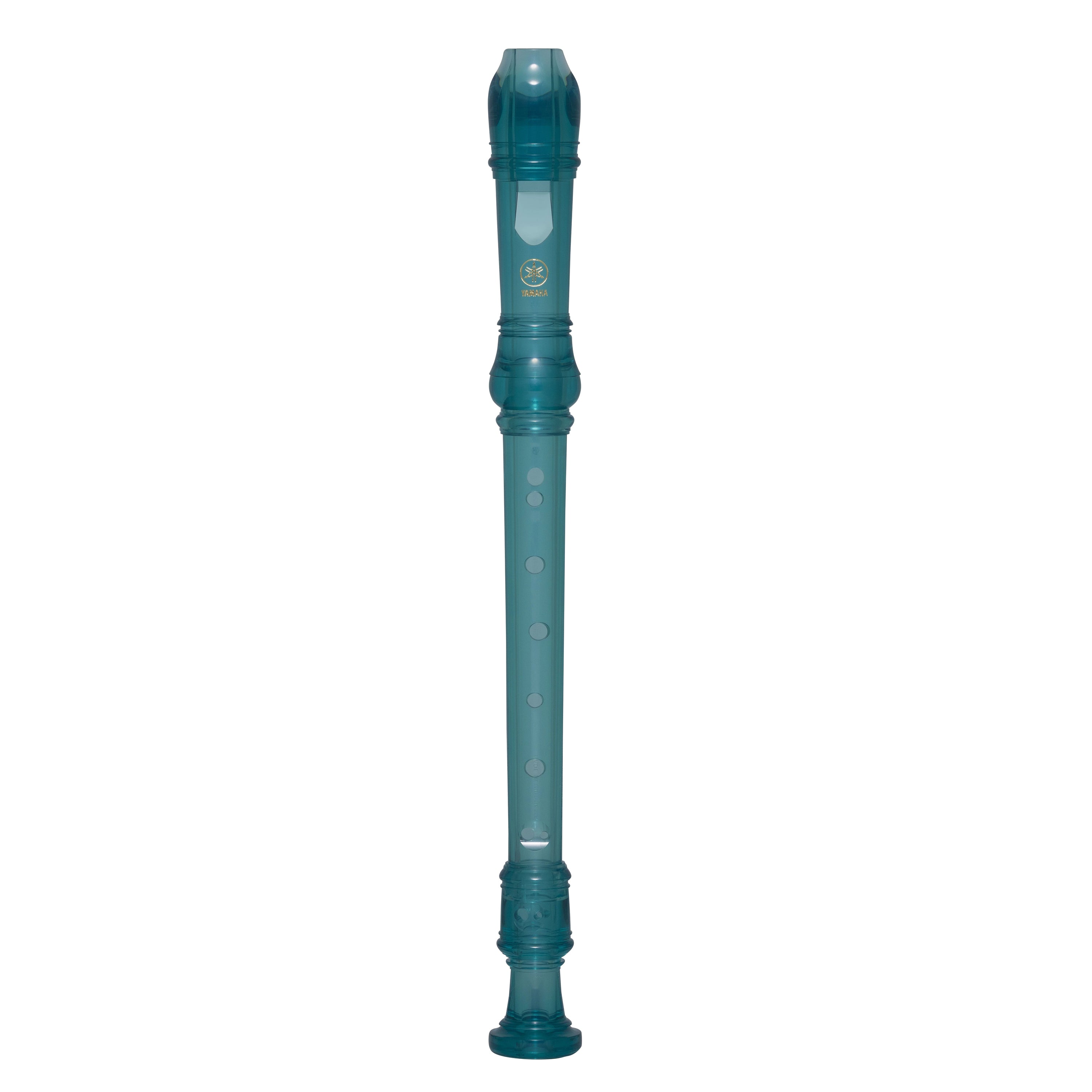 Yamaha YRS-20BB Soprano Translucent Recorder with Baroque Fingering Translucent Blue
SKU: YRS-20BB
---
The Yamaha YRS20 Colored Baroque Soprano Recorder is a popular classroom soprano recorder in a translucent color. The YRS20 recorder features a three-piece construction for easy tuning, Baroque fingering system and includes a fingering chart and carry bag plus is dishwasher safe for easy cleaning.
The Yamaha YRS-20 Soprano Recorder with Baroque Fingering is in the key of C. Double holes: C-C#, D-D#; 3-piece construction. The combination of tone, intonation, and ease of playing makes it number one in its class. Suitable for more advanced players as well as beginning students and very affordably priced. Includes cloth bag and fingering chart.
ABS recorders are durable and easy to care for while providing a tone similar to that of natural wood. Many schools throughout the world insist on Yamaha recorders thanks to their accurate intonation, easy playability, and rich expressive sound.


Yamaha delivers safe and reliable products
From raw materials selection to manufacturing processes, we pay the closest attention to produce Yamaha recorders with safety and reliability.
Raw Materials Meet International Safety Standards (April, 2022)
While the plastics in some brands of recorders could contain toxic materials, the ABS resin used in Yamaha recorders is manufactured with non-toxic materials that meet or exceed international safety standards.
• Japan, Food Safety & Sanitation Law: utensils and toys standards cleared.
• European Union, REACH: although not regulated, lead and phthalate ester regulations cleared.
• North America, CPSIA: lead and phthalate ester regulations cleared.
Safe Assembly
Yamaha recorder components are assembled without the use of adhesives wherever possible. The Yamaha YRS-2X and YRA-2X soprano and alto recorders are entirely assembled using press-fit components, while other models use ultrasonic welding for some components.
* A safe adhesive that uses recycled materials and does not contain phthalate esters is used for some components that cannot be joined by ultrasonic welding in tenor and bass recorders.
ISO9001 Standard Quality Management
The Yamaha quality management system conforms to the international ISO9001 standard and is certified by DNV (Det Norske Veritas), an international accredited certification body headquartered in Norway. The same quality management system applies to all Yamaha production facilities throughout the world, ensuring that every product shipped conforms to the highest quality standards.
Cotton Case Bags
The recorder cases are made from environmentally friendly natural cotton.
Fingering Systems
Yamaha offers a choice of either German (Left) or Baroque (Right) fingering systems on many models to accommodate local preferences and traditions. 
20 Series (YRS-23/24)
Yamaha's 20 Series recorders are designed to provide a perfect start to anyone's musical education. They offer an ideal amount of air resistance for easy control, and feature an accuracy of intonation you would expect to find only on more expensive models. Though other maker's plastic recorders may have a similar appearance, Yamaha ABS recorders are truly superior instruments. Models are available with either 'German' or 'Baroque' fingering systems. The 20 series, easy to play throughout their ranges, are primarily intended for beginners.
YRS-23/24B: Possibly the world's most popular model, this recorder is easy to play and has a clear soft tone. It is ideal for school use.