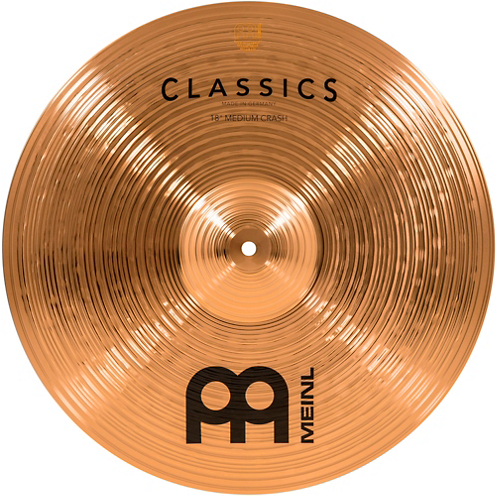 Meinl Classics Medium Crash Cymbal 18 in.
SKU: C18MC
---
The Meinl Classics Crash Cymbal has a wide-frequency spectrum with a warm sound. A controlled explosion of hot, luminous sound. 

Meinl's Classics series is made in Germany using B8 bronze alloy. These cymbals have an explosive modern sound . . . lots of attack and a moderate decay. They are perfect for adding onto your existing setup since they blend so well with almost any other cymbal. With a huge selection of sizes and styles you can find a cymbal that is just what you need without breaking the bank. Good for rock, country, pop, and metal.
FEATURES
B8 bronze alloy
Excellent craftsmanship
Extensive selection of different models
Outstanding sound characteristics