Presonus Studiolive 32SC 32-Channel Rackmountable Digital Mixer
SKU: 2779200402
---
A 32-channel powerhouse packed inside a portable, rack-mountable frame, the StudioLive 32SC is a compact digital mixer that can compete with its bigger brothers, particularly when you consider its price. Thanks to AVB, it's easily expandable - readily networking with EarMix 16M personal monitor mixers for customized onstage mixes and PreSonus NSB-series stage boxes for additional inputs. The 32SC's 16 FlexMixes can be individually configured to function as aux buses, subgroups, or matrix mixes - your routing options will border on limitless. The Fat Channel processing section employs expandable, plug-in options with vintage-style EQ and classic compression options on every input channel and output bus.

The 32SC also ships with PreSonus Capture® recording software, which can be run directly on your mixer or Windows or Mac computer. Record all 32 channels plus a stereo mix of your choosing via USB, to an SD Card, or both for the ultimate redundant live recording rig.
FEATURES
Portable, rack-mountable, and flexible digital console for installed sound, mobile, and recording with dual-core FLEX DSP Engine powering 286 simultaneous processors
Fully recallable 32-channel digital mixing console
Built-in AVB networking to create a complete ecosystem with PreSonus NSB stage boxes, EarMix 16M personal monitor mixers, and SW5E AVB switch
Built-in 128-channel (64x64) USB interface - the most of any mixer
Onboard multitrack SD Card recorder with true Virtual Soundcheck
16 FlexMixes (aux mixes, subgroups, or matrix mixes)
FLEX FX multi-effects processor with 4 slots to load legendary reverb emulations and delays with 4 dedicated effects buses
Complete professional solution: suite of integrated software, including Studio One® Artist DAW and Capture®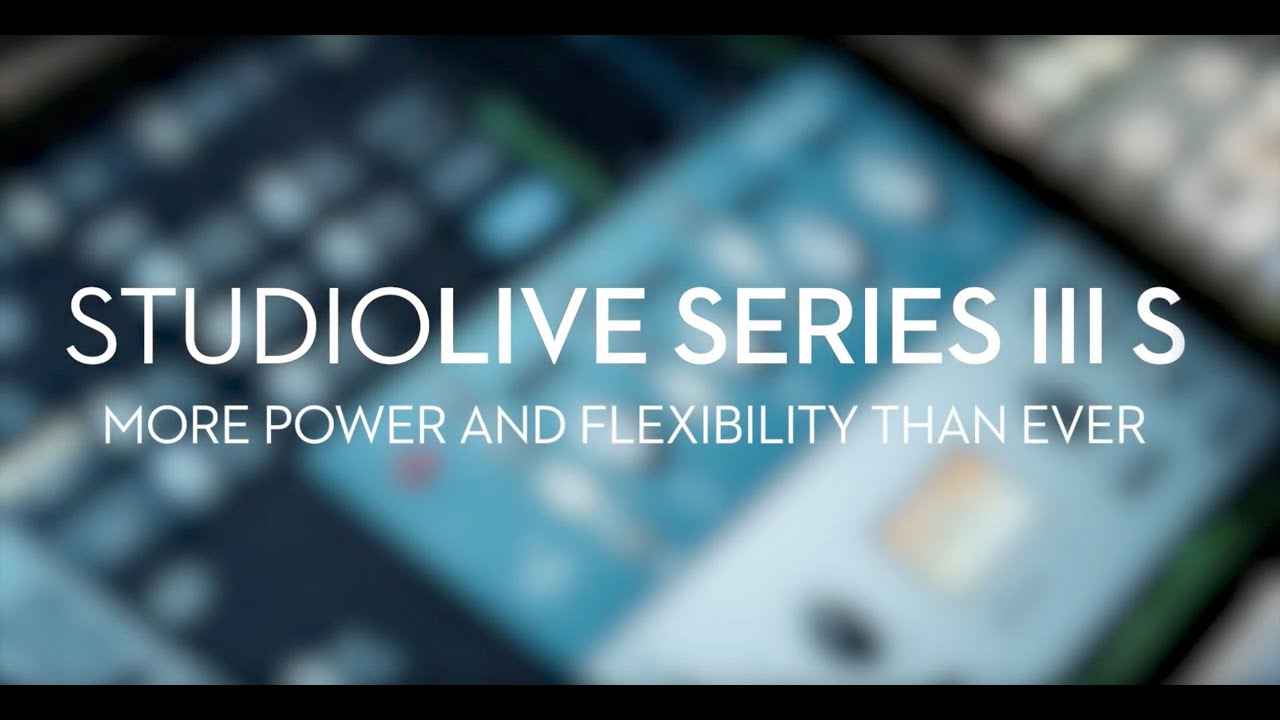 REMOTE CONTROL YOUR DIGITAL MIXER FROM ANYWHERE—ON ANY DEVICE.
Whether you're adjusting monitor mixes on stage, moving around the room to dial in your mix, or using your mobile device as a second screen for your StudioLive 32SC digital mixer, remotely controlling your mix from anywhere just got easier. Mix wirelessly on your table using UC Surface touch-control software. Control your monitor mixes from your phone with QMix®-UC.
SUPERIOR SOUND
In 1995, PreSonus patented digital control over analog circuits with our first studio product. Building on this legacy, we created a separate digital volume-control circuit ahead of our lauded analog XMAX mic preamp design, providing the convenience of digital recall without sacrificing fidelity.
THE FLEXMIX DIFFERENCE.
Highly configurable, the StudioLive 32SC provides 16 FlexMixes that can be used as aux buses, subgroups, or matrix mixes. Four dedicated effects buses provide a total of 24 mix buses plus an independent solo bus and the main mix. You also get DCAs to control groups of channels easily.
A COMPLETE NETWORKED SOLUTION.
StudioLive Series III networked products form an ecosystem that is easily expanded and quickly configured. Inputs and buses can be freely routed internally, out to your AVB network, and over the USB bus, allowing you to customize your StudioLive 32SC to fit your needs—even when those needs change. Designed to enhance each other, these products are at the forefront of AVB networking technology.
ONE-CLICK RECORDING
The StudioLive 32SC is tightly integrated with PreSonus® Capture® live-recording software. Capture is designed to make recording easy by instantly configuring with your mixer and allowing you to record every channel plus the main mix with a single mouse click. Even better, your Capture sessions open natively in Studio One!
WORLD-CLASS RECORDING SOFTWARE INCLUDED
Take your Capture recordings to the next level with Studio One Artist. Open your multitrack sessions natively in Studio One to start mixing! Studio One's intuitive drag-and-drop workflow makes recording, mixing, and producing fast and fun.