Yamaha APX600 Acoustic-Electric Guitar
SKU: APX600~BL
---
Take the stage by storm
As an electric guitarist in the 1980s, if you wanted to play acoustic on stage there were few options for you that really worked. In 1987, Yamaha made the first acoustic guitar that could be taken from a guitar rack, plugged in and played at volume, problem free; no more howling feedback, misplaced mics or the dreaded extended sound check….
The APX series didn't just focus on sound - every element was tweaked to be an easy switch for an electric player on-stage, from the stylish finishes to the cutaway body and the slim, electric-guitar style neck.
In any electro-acoustic, the combination of the guitar's acoustic sound and its pickup is the heart of the sound. The latest APX600 features SRT Piezo Pickup – the same pickup as featured in the highly acclaimed A Series range and boasting incredible dynamic range, natural tone and the feedback rejection and mix-friendly sound that guitarists need and want. Yamaha's legendary active preamp is still a big feature of APX, and being built by Yamaha's audio-visual division, the sound quality is everything you'd expect from the world's number one.
Styles have changed a little since 1987, but the essence of APX is the same as ever. Today's APX guitars boast a more natural look, 5mm deeper body for better bass response and greater volume and, under the hood, a new non-scalloped bracing pattern for a responsive, dynamic tone.
The archetypal APX, the 600 series combines the outstanding comfort and perfect on-stage tone.
Thin Body and Cutaway For Excellent Playability
634mm Scale Length for Enhanced Comfort
Narrower String Spacing Makes Stretching for Chords Easier
New Bracing Pattern For More Powerful Bass Response
Stage-focused Pickup Sound to Cut Through a Mix
Inlaid Soundhole Rosette
Body depth and Bracing pattern
The APX's thin-line body offers incredible comfort, top-fret access, and a sound perfect for on-stage use. Specially designed non-scalloped X-type bracing maximizes body resonance for full, natural tone.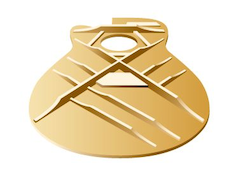 APX Soundhole : Oval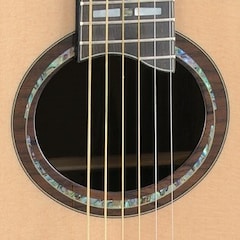 The instantly recognizable APX soundhole thickens lower-mid response and gives a more strident, open low end.

Electric system : SRT system for APX1200II and APX1000
Using advanced Digital Signal Processing and real-world insight into audio technology and recording techniques, Yamaha have developed SRT – a pickup and preamp system capable of delivering an amazingly natural, studio-quality acoustic guitar tone.
Sounds that were, until now, only attainable by professional recording engineers using expensive vintage microphones in world-class acoustic spaces are now easily recreated by any player, on stage or in the studio.
SRT creates a faithful reproduction of the elements outside of an acoustic guitar that make up a great guitar sound – the subtle ambience of the real space between instrument and microphone, the characteristic EQ voicing of a great sounding vintage mic, the different resonances captured when you move a mic around a guitar.
And because SRT uses your guitar's natural tone as a basis for this process, the result is phenomenally realistic and full of the acoustic character of your guitar.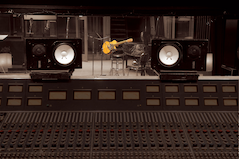 Electric system : ART system for APX700II
ART pickup is designed with a multilayer structure consisting of six layers of different materials.
Because the pickups are fitted directly beneath the top board and capture sound from both the guitar's top and the air inside the body, the natural resonance of the guitar is faithfully reproduced.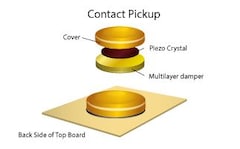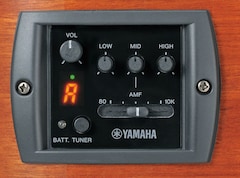 Electric system : Piezo pickup system for APX600
This pickup uses individual elements for each string to give an ultra-clear, ultra-wide bandwidth signal with far better dynamic response and tonal accuracy than a regular, piezo pickup.