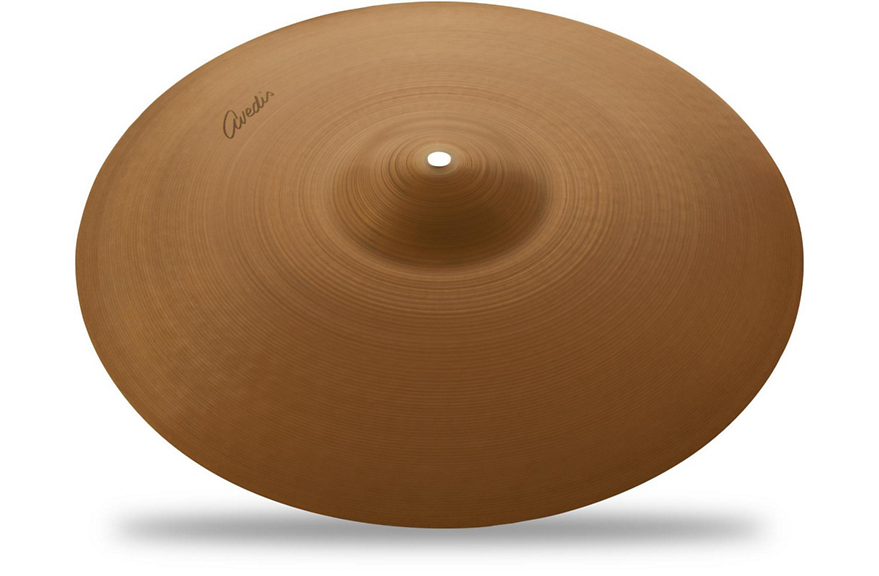 SKU: AA20R
Zildjian A Avedis Ride 20 in.
---
An A series line designed and named for a father of the American cymbal.
Reminiscent of cymbals of the 30's through the 60's and yet distinctly modern and relevant, the A Avedis Cymbals from Zildjian are a vintage recreation of the timeless sound and feel produced by some of the biggest drumming icons of the 20th century. Named in his honor, Avedis Zildjian III helped form the backbone of popular music, from swing to bebop to the explosion of rock and roll.

A Avedis cymbals are an extremely versatile set of cymbals that are thin and loose, with a played-in feel and immense musicality. Each cymbal features a patina finish that reproduces the look of a decades-old cymbal. With broad weight variations among each diameter, selecting an A Avedis cymbal is a unique experience. Gram weights of each cymbal are written underneath the bell. A reproduction of Avedis Zildjian's signature and an old "rolled" trademark appear on the top of the cymbal, along with a vintage "outline" Zildjian logo underneath.

Suitable for riding or crashing, this A Avedis Ride offers soft articulation, dark shimmer and a smoky finish.
FEATURES
Sizes & Purpose
Quantity: 1
Type: Ride
Sizes (in): Multiple
Construction
Material: Cast Alloy
Hammering: Machine
Lathing: Full
Cymbal Weight: Thin
Bell: Standard
Other
Finish: Patina
Country of Origin: United States
Added Value: No